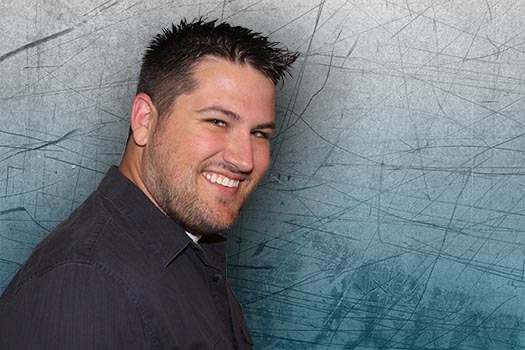 Andrew – Quick Bio
Age:

32

Favorite Sport:

Soccer

Best Friend:

My Wife (April-Ann)

Way to pass the time:

Gaming

Accomplishments:

Graduating College with a 3.8 GPA on my Jr/Sr coursework – Getting Married – Starting a Business

Organizations:

Phi Theta Kappa member, International Society of Baccalaureate Scholars member (ISBS)
The Journey
My Journey
began in the mid to late 80's when my dad bought a computer. Throughout the years, I would take apart old computers and put them back together, hoping for the best. My Junior year of high school (2000) I was introduced to Macromedia Flash and HTML in a Web Design class. I was hooked. I began making little flash videos here and there, even designing a cartoon about Nsync and a girl from my class getting married. So I did what every computer loving geek did: I went to college for Dentistry??
Yes, you read that correctly. I went to college to be a dentist, but it didn't last long. I ended up switching majors to Computer Science and graduating with my BS in Business with a Specialty in Information Systems. While in College I met the love of my life, April-Ann, who is now my wife. I'd love to say we had that amazing 10 to 15 second stare down at a local ball room, but we didn't. Being a digital guy, in a digital age, I did what any computer loving geek would do. I went online. (did you think I was going to say something crazy?)
Honest, Respectful, and Caring – Three words I would use to describe myself if asked on a questionnaire. When it comes to sharing your talents (graphic and web design) with others you need to have these three qualities. Honesty and Respectfulness to be able to give input and time frames without squashing the ideas of the individuals you are helping.
Caring – This is where true passion comes from. Caring for an individual, a business, a pet, or anything else you can think of. Caring is what drives us to push forward to imagine and create things of beauty. Having this ability gives us passion, and this passion yields an endless amount of fruit.